The Vegan Menswear Guide for Shoes
Every man should have a few essential shoes that are suitable for different occasions; from a relaxed day out to a hardcore presentation at work. You need to be prepared for these events dressed in the best and most comfortable avatar. When we talk about first impressions, they say that the thing people first notice about a man is his shoes. They showcase your confidence, style and charisma. Then how can you wrong with it? Here is the ultimate guide on what shoes to wear with what outfit, ensuring you're always stylish!
1. The Classy Oxford Shoe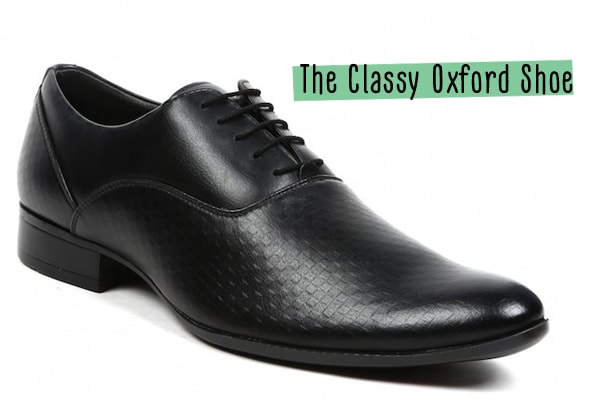 Reserve these shoes for your formal events. They look classy and give your feet an attractive shape. The embossed patterns in front add a fashionable touch and the black colour is quintessentially classic. Wear these with formal pants and even Sherwanis if you please!
VeganFirst Recommends: NOHIDE Vegan Leather Embossed Oxford Shoes (Rs 2,499)
2. The Smart Slip-Ons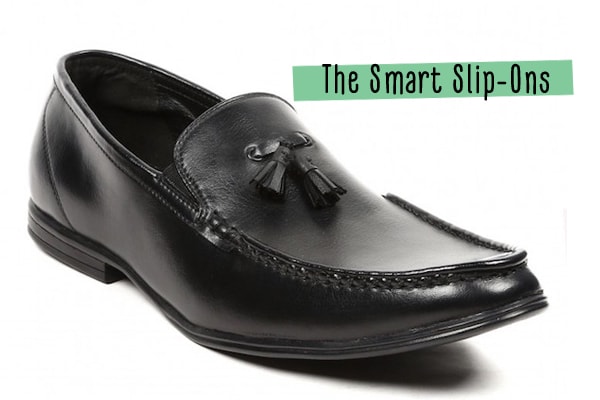 When you are trying to achieve a semi-formal look, especially for sun-downers, brunches and outdoor events, Wear these comfortable slip-ons with chinos. Style tip: fold the hem of your chino pants for an interesting relaxed look.
VeganFirst Recommends: NOHIDE Vegan Leather Loafers (Rs 1,899)
3. The All-Time Favourite Loafer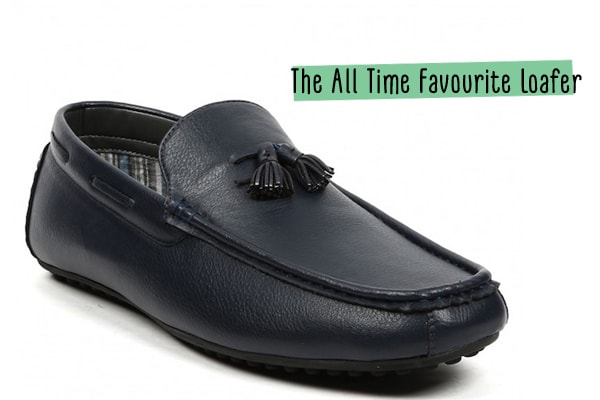 A man's shoe wardrobe is incomplete without a pair of classic loafers. You could choose from penny, tassels or boat loafers to add to your collection. We like these blue coloured ones because they blend well with jeans and printed/textured pants as well.
VeganFirst Recommends: NOHIDE Vegan Leather Blue Loafers (Rs 1,849)
4. The Breezy Sandal!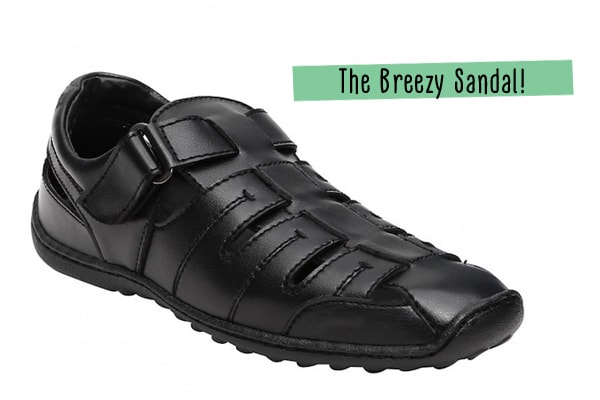 Ideal for summer and hot weather, these sandals work well with ethnic wear too. Pair them with Kurta Pyjamas or Dhotis during traditional celebrations. They'll give you that comfort factor while not looking completely out of place.
VeganFirst Recommends: NOHIDE Vegan Leather Sandals (Rs 2,099)
5. The Casual Lace-Up Shoe!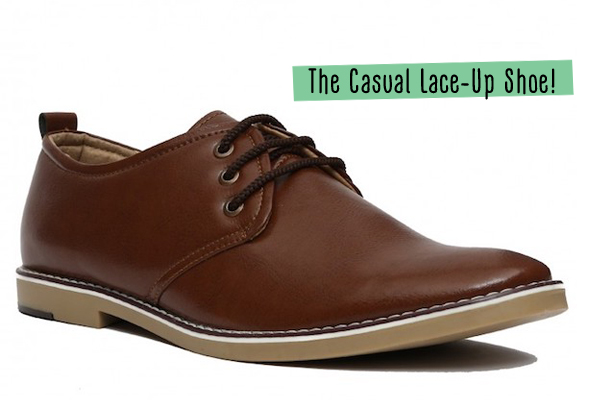 On certain occasions you cannot wear sneakers, especially if you're planning to step out to a club; these smart brown lace-up shoes will do the trick. They look very nice when paired with denim jeans or casual pants.
VeganFirst Recommends: NOHIDE Vegan Leather Brown Casual Shoes (Rs 1,799)
6. The Dressy Derby Shoe!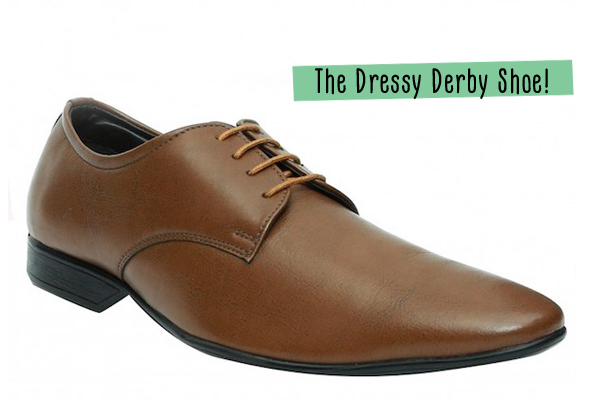 A lesser formal version of the oxfords, these derby shoes are perfect for times when you're going to a smart-casual event. They are perfect with suits and formal pants, this pair is a must have for every gentleman.
VeganFirst Recommends: NOHIDE Vegan Leather Derby Shoes (Rs 2,149)
7. The Formal Slip-On Shoe!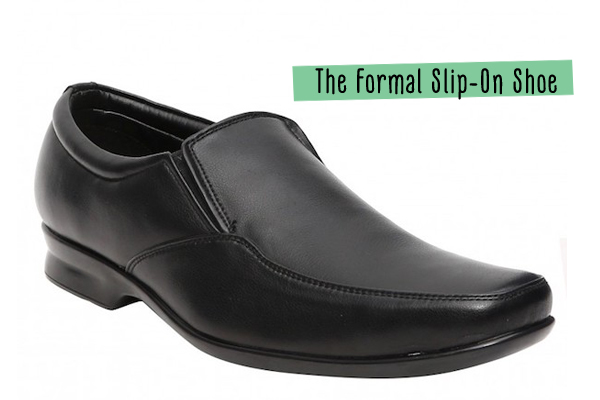 When you have to wear formal shoes every day, it can be difficult to clamp your feet in tight formal shoes, these slip-ons are formal yet comfortable. Wear them to work with your usual office attire.
VeganFirst Recommends: NOHIDE Vegan Leather Slip-On Shoes (Rs 1,799)
8. The Sassy Brogue!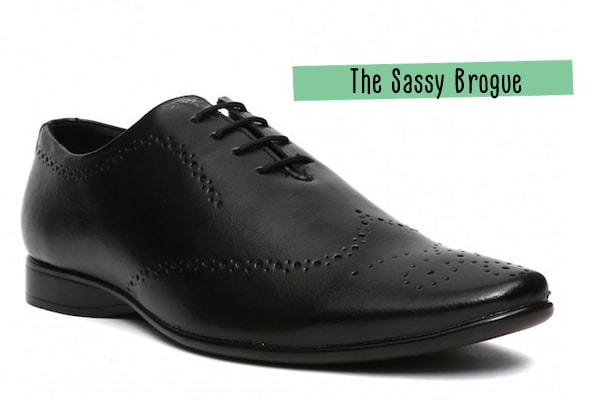 These are the correct shoes to be worn with your tuxedos for a black-tie event. A man cannot go without owning one of these brogue shoes. The pattern created on the vamp gives this a sharp finish which adds to the fashion quotient of your outfit.
VeganFirst Recommends: NOHIDE Vegan Leather Brogue Shoes (Rs 1,999)
* This post is sponsored by Veg Shoes.
VegShoes.in offers high-quality vegan shoes and accessories for men and you can purchase them online.